Hi everyone, and happy Monday!
In this post, we will cover Ataccama's Reference Data Management solution with a short introduction, follow us for part 2 and check out our MDM Series below 👇🏻
First things first.
 
What is RDM?
Reference data is data that defines the values that are used to classify and characterize other data. This is sometimes known - not always correctly - as Master Data, Golden Record, Golden Copy, or Single Source of Truth.
RDM is an essential component of Master Data Management (MDM) that has evolved to become a mature data management discipline in its own right.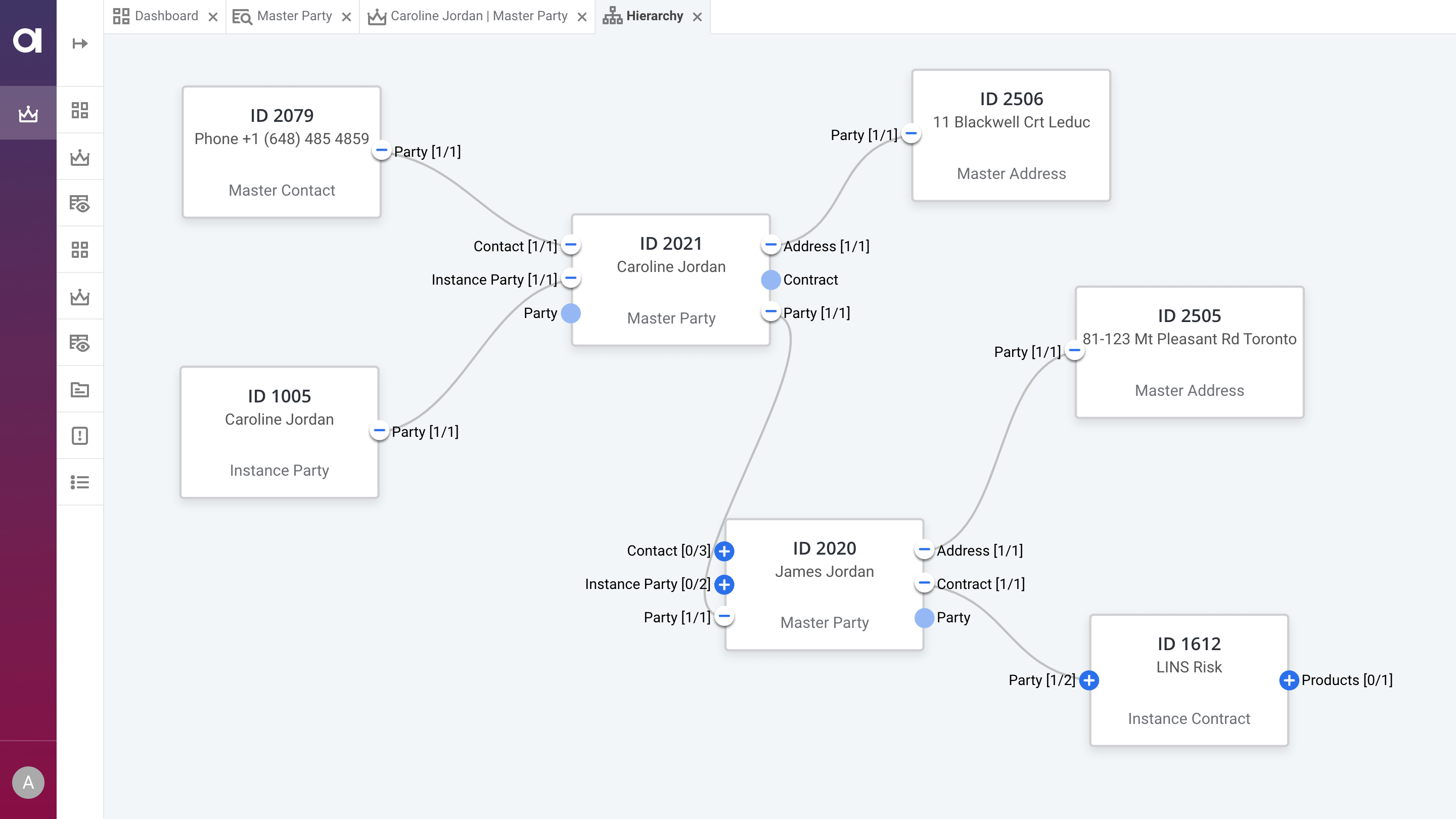 Who's It For?
At the heart of the RDM web application are three key player roles:
Reference Data Stewards
Analysts
Managers
Designed with precision, the RDM web application caters to these roles, ensuring a user-friendly and efficient experience.
 
What Can You Do?
The RDM web application empowers you with a rich set of features:
View, Edit, and Manage: Seamlessly view, edit, and manage reference data, putting you in control.

Custom Queries: Display data-relevant information or query results tailored to your needs.

Synchronize and Import/Export: Effortlessly synchronize data from multiple sources and import/export with ease.

Quality Control: Maintain record quality through various types of validations.

Time-Specific Validity: Configure time-specific validity for data, ensuring relevance and accuracy.
 

 
Components at a Glance
The RDM solution is a well-oiled machine with four crucial components:
Keycloak: A third-party identity management tool.

RDM Server: The processing engine driving Ataccama RDM.

RDM Webapp: Your gateway to efficient reference data management.

Relational Database: The sturdy backend (PostgreSQL, MS SQL, or Oracle) anchoring the entire RDM solution.
Ataccama Reference Data Manager stands tall as a dedicated tool, fostering formal, defined processes and wielding central authority over all reference data changes. Key highlights include:
Full Data Lifecycle Management: Not just viewing but changing, creating, and deleting existing data.

Domain-Agnostic Flexibility: Adapt seamlessly to diverse industries with the power of a domain-agnostic tool.

Cutting-Edge User Interface: Stay ahead with a user-friendly interface, incorporating the latest standards and technology in UI and UX.

Stand-Alone or Integrated: Use RDM as a standalone solution or integrate it into a comprehensive suite (e.g., Ataccama Master Data Management).

Integration Mastery: True to the Ataccama platform, RDM excels in integrating with other systems and applications via standard interfaces.
 
Business Role and Cases
Business Role:
Reference Data Operations: Facilitate reference data management operations with an emphasis on validation processes.

Configurable Workflow: Easily configure workflows for business approval processes, ensuring a smooth operational rhythm.

System Consistency: Synchronize processes across systems, maintaining the consistency of reference data.

Intuitive Browsing: Browse reference data effortlessly through hierarchies, views, or entity tables, complemented by advanced navigation features.

Historical Traceability: Ensure historical traceability and auditing of data changes over time.
Business Cases:
Diverse Source System Management: Manage reference data seamlessly across a diverse range of source systems.

Central Authority: Establish a central authority for reference data editing, supported by configurable workflows for business approval.

Consistent Data Supply: Provide consistent reference data to consuming systems and synchronize with various reference data sources.

User-Friendly Interface: Offer an easy-to-use application for searching and displaying reference data as needed.
Stay tuned for part 2 tomorrow 👀